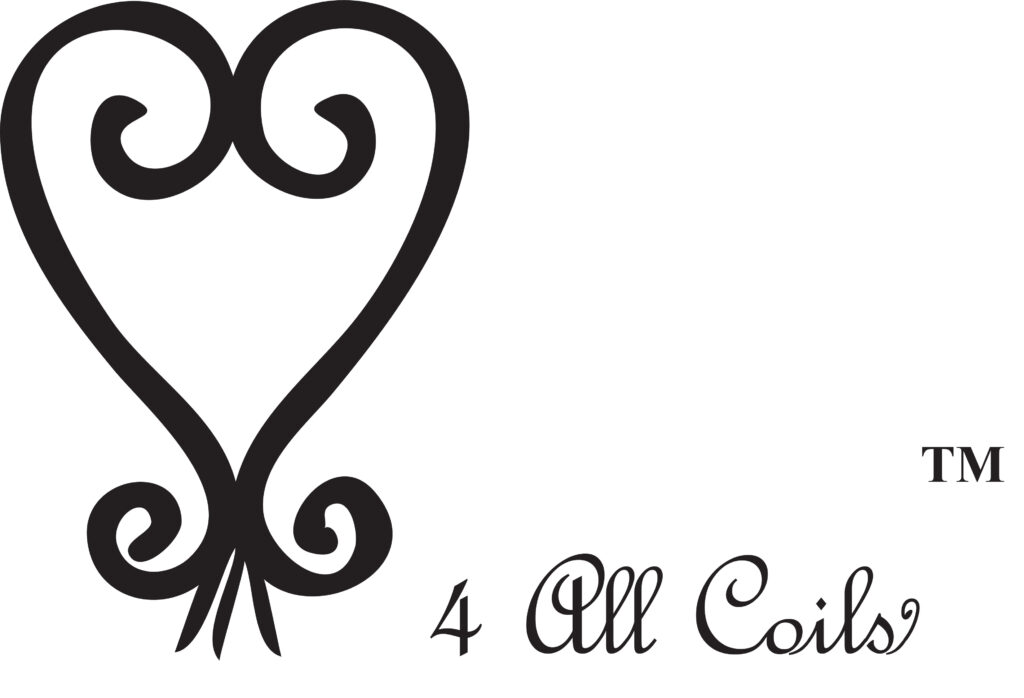 "I had a problem, and I needed to solve it."
-Aneeta Pearson, Founder & Chief Executive Officer of 4 All Coils, LLC ™
We are an affordable, Atlanta, Georgia-based, Black woman-owned business devoted to Type 4 hair.
Mission:
To end the negative stereotypes, discrimination, shaming, and stigma associated with the Type 4 natural hair community.
Purpose:
4 All Coils specializes in providing customers of the Type 4 hair community (4A, 4B, and 4C) affordable, premium quality, virgin weave bundles in various lengths with the option of color experimentation using hair wax dye, and toxic-free products derived from organic ingredients, to strengthen hair, reduce breakage, and neutralize odor.
Social Impact:
4 All Coils, founded by a mother and ICW Advisory Group, LLC., founder and principal consultant, is committed to partnering with historically underserved communities to raise awareness about youth workforce development. 4 All Coils believes in empowering and supporting youth with essential skills, knowledge, and training to help achieve the dreams they set to accomplish.
Logo:
The 4 All Coils logo is a stylized heart-shaped Ghanaian, Adinkra symbol and brand name. One of two symbols, Sankofa, is a proverb of the Akan tribe from the Twi language which means, "It is not taboo to get what is at risk of being left behind," or "Return and get it." In essence, the proverb teaches the importance of learning from the past to move forward. The natural hair movement is a great example of this proverb that 4 All Coils proudly encourages.
Goals:
End the negative stereotypes and discrimination associated with the Type 4 hair community. Type 4 hair is just as beautiful and professional as any natural hair, styled or left out to be free.
Create a brand that specifically addresses the needs of the Type 4 hair community and representation of themselves.
Provide hair products derived from organic ingredients, and high-quality, virgin weave bundles in various lengths that match hair texture for protective styling, the transition phase, or color experimentation.
Support youth through workforce development in historically disadvantaged communities.
History:
"As a child, my hair was very long and thick. I ran away and hid when it was time to do my hair because the process was painful. There were not many natural hair resources or products available. As a result, my hair was permed at seven years old and into adulthood to 'manage' it.
I decided to do the big chop when I discovered I was pregnant with my first child. Not only was I tired of perm burns and hair breakage, but I was also afraid that using chemicals would harm my unborn baby. I reached my breaking point of trying to fit into this standard box of beauty. When I did the big chop, I felt incredibly liberated, and I have not looked back after eight years.
The transition was and is a great learning process. I wanted to do everything I could to take care of my hair. However, I felt stuck with the lack of hairstyle options while growing out my hair. As a new mother, I did not have time to sit long hours for braids nor felt like the weaves installed matched my 4C hair. Either the weaves were silky straight or unnatural looking. I also tried crochet weaving, but the style resulted in knots and was short-lived. Wigs gave me headaches. Unfortunately, my options were limited.
I needed a simple and realistic solution for my hair type. I had a problem, and I needed to solve it."
–Aneeta Pearson